Success Stories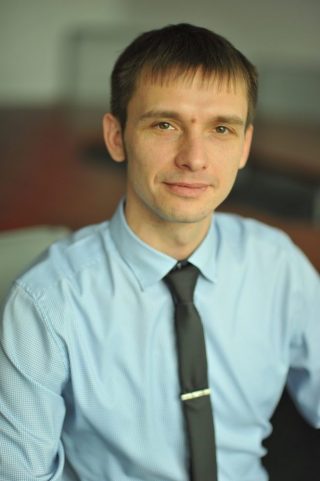 Sergey Dudka
Head of Technical and Technological Expertise and Standardization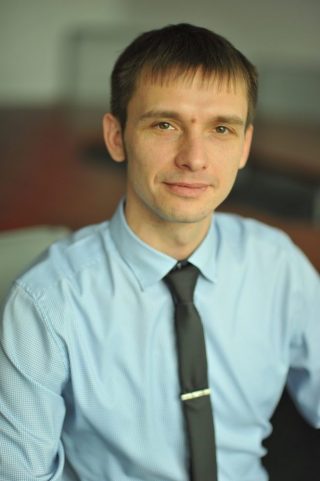 Sergey Dudka
Head of Technical and Technological Expertise and Standardization
13 years of work in the Company. He started his career as an assistant roller at cold reducing tube mill, proceeded as a roller, then an engineer and a leading engineer for cold production in the Rolling group of the Department of Technology Development. He also worked in the Cold Deformation Unit, Metal Forming Unit, as an engineer of order expertise in the Sales Support Unit, as Head of Sales Support and Development.
Tell us, please, why did you choose to work for CENTRAVIS?
In this Company I developed both as a personality and a professional, here I managed to develop a lot of valuable features. Work is a significant part of life, and I am satisfied with the level of professionalism I have achieved working for the Company. But at the same time, I am ready for more; it motivates me to work even harder and better, to learn something new, continue to develop professional and managerial skills – the opportunity provided by CENTRAVIS.
What attracts you most in your work?
The opportunity to apply all my experience and potential. The reliability and stability of our company.
How could you describe your team?
A solid team of technically competent, responsible specialists who are prepared morally to do their best for the common business and work not out of fear but for the sake of conscience.
What are the key tasks of your team in the context of the Company`s Development Strategy?
Within the framework of the project on optimization of the major processes with SAP support , our task lies in developing a catalogue of standard products and technological maps to them at the level of a semi-finished sample, to update technical documentation on the major production processes and operations.
What is your usual working day like?
As any other superior, I have very busy days. Sometimes they are packed with meetings, when the only thing I do is communicating with somebody, pursuading somebody or discussing something, and there is practically no time to answer all the mail received during the day. There are days when I can devote more time to my colleagues for discussion of vital issues and making decisions. Sometimes there are days when I think all the day, analyze, prepare data or try to understand the causes of certain non-ordinary situations and find the ways of solving and avoiding them in the future.
Could you give some advice to those who seek to work for Centravis?
Our company allows you to realize your potential in full, is ready to help each employee to develop professionally and in career. Be purposeful, strive for self-development, work with dedication, and you will achieve everything.
What does success mean to you?
For me success means contributing to one common business and every time, seeing the result, experience enthusiasm for labor and a desire to move on, that is, to make sure that you are valuable to your colleagues and the company as a whole.