Success Stories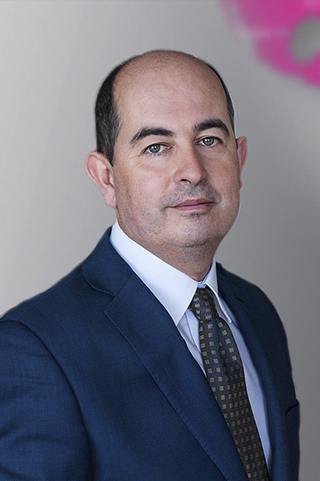 Andrey Krasyuk
Cold Production Director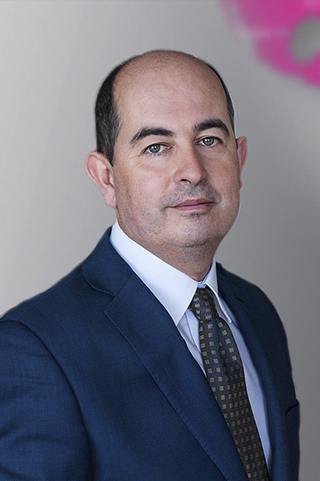 Andrey Krasyuk
Cold Production Director
13 years of work for the Company. He started his career path as the Deputy Head of Engineering; led the Production, introduced projects and programs led Engineering and CS Tube Finishing Area, getting knowledge and skills necessary to manage the Company's largest subdivision.
Tell us, please, why have you decided to choose CENTRAVIS International Holding?
I have come to the Company, as it has not been CENTRAVIS Holding – I have come to the stainless steel tube plant. I am proud of being at its origins; I have participated in the rebranding as a brand champion. If we compare the plant 14 years ago with the Company today – we will get the answer to the question, why I have come here and I am here now. I must admit, I have steamed up starting the work at NSSTP. Firstly, I have transferred from a higher position to a lower one. Secondly, I have made aware of joining my work at the Company of another level where there are strict requirements to professional qualifications as well as to personal ones. Looking back, I understand that I have been right about my decision: the way we have passed and impressive results are got inspired.
What attracts you most in your work?
It is very important to me that the values that the Company declares are consonant with mine. It is the foundation to support everything and correspond to everything. If you perform your work as not just like a professional, as a person who is responsible for the manufacturing and planning, but taking care of values, then it has special meaning and becomes creative.
How could you describe your team?
My team consists of young people, and it is very interesting to implement and try something new with them. They are not consumed on old approaches, they are not stereotyped. They do not accept the approach "We have always done in this way" just because they have gone to school or college at that time. I like that we always discuss and do everything together – this is very valuable both for me and for them. I have worked in teams where it has been difficult to convince people to do something different. Today I work with very creative people, they are not afraid of changes, ready to develop and always stand by each other. And I am very pleased and easy to work with them. Of course, arguable points occur. We do not always find points of contact, but we always find compromise decisions in one way or another. We accept them together without pushing we move in one direction and it is the most important thing.
What key tasks do you set within the Company development strategy for you and your employees?
First of all, I think it is very important that we have entered the World Class Manufacturing. It is an important component of our strategy for changing the production culture. We need to start with it. It is not possible to be effective in implementation of any strategy having roof holes or broken floor. So, firstly, we really want people to come to us not only to earn money and make provision for a family, but to come to work in comfortable conditions, derive pleasure from it and to pride themselves on their activities.
An increase in productivity is the next problem to be solved as a part of our strategy.
It's no secret that we are at the level of a serious global player in production of stainless tubes and any tube, especially which is produced at the Cold Shop is sold, in any case. And it is sold with a proper margin, and CENTRAVIS will earn exactly. The problem is that today we cannot produce and deliver more volumes for any reasons. Our managers, even foremen do not always see where we can improve the process. Only a person who operates with the equipment can indicate bottlenecks and the losses those can be avoided. Therefore, we look towards effective WCM project teams with great expectations. We are sure that they will help us to change this situation and increase productivity.
The third point to be observed is our quality (processing, lower first pass yield). Our task is to improve the quality and rate of delivery, minimize repairs and it will allow satisfying the current customers and attracting new ones.
What is your usual working day like?
My every working day is fortunately not similar to another. As the days are similar, it means we do something wrong. It happens only if we have stagnation of business.
My working day begins with a joint meeting of our team and it is a constant. It is good tradition to get together at the beginning of the day and discuss the operations those have been done for the last 24 hours, to plan the next operations. The remaining day is full for day-to-day discussions, decisions making for problem situations and my subordinates development. My working day is often closed with key personnel meetings. These meetings are very important, often they give us impulse that lets us to understand better where we are going and why.
Could you give any advices to those who seek to work for CENTRAVIS?
CENTRAVIS is a dynamically developing company. We are far from the Soviet-style companies, behaviour models and approaches to solving problems are different from others. The World Class Manufacturing consultants also note it. They admit that, they have not been ready for it. Our employees' occupational attainment, compared to the industry players, is very high (it is noticeable when specialists come from other companies). Therefore, those who will join our team must be ready to accept the Company's vision and comply with the values declared.
What does success mean to you?
This is a philosophical question.
Success means achievements of performance in occupational attainments, and personal ones. It is our accomplishment and peace of mind. Success is not only something material; in this case, I even think the material should generally be taken off the table. It is some accomplishment of yourself, your development.