At the beginning of December, Centravis was certified for compliance with Korean Register regulations. This was the first time Centravis had undergone this certification.
The Korean Register is a not-for-profit classification society founded in South Korea offering verification and certification services for ships and marine structures in terms of design, construction and maintenance. KRS is a full member of the International Association of Classification Societies (IACS) which is the trade association of major global classification societies.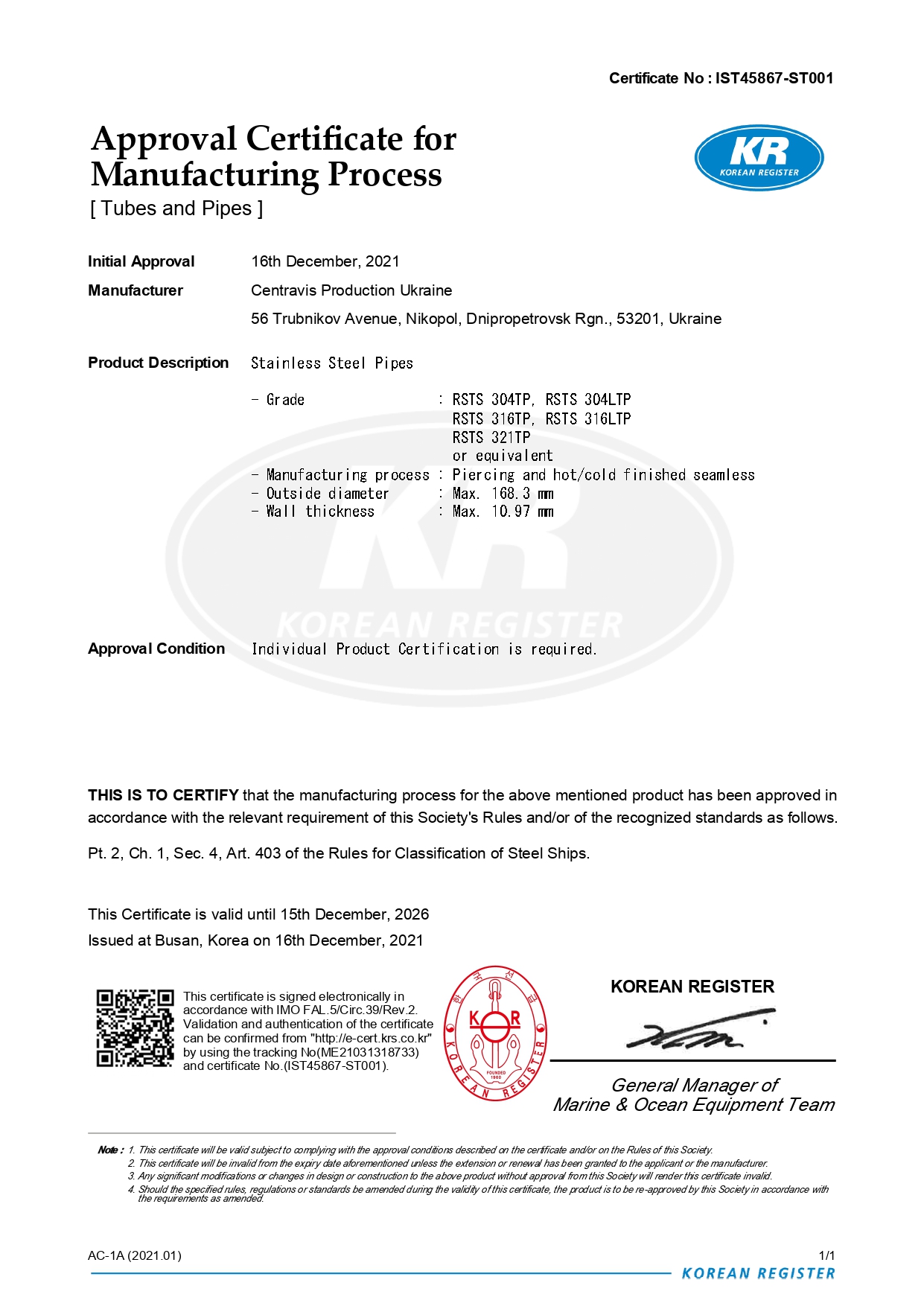 As part of the certification audit, Hot and Cold production, as well as the process of testing and confirmation of product quality were checked. Certification was conducted in 2 stages, which included an online part – verification of compliance with the company's quality management system, and control of technological processes directly in production with the participation of a representative of the Korean Register.
This certification makes it possible to sell pipes in accordance with ASTM, EN standards, using the following steel grades 304TP, 304LTP, 316TP, 316LTP, 321TP with max. diameter 168,3 mm and wall 10,97 mm. With the certification of the Korean Register, Centravis can expand the supply of tubes and pipes for shipbuilding.
Each new certification confirms that Centravis is a customer-oriented company, which is flexible and open to meet customer expectations.